Do I Need A Certificate To Show I Have Had Asbestos Training
Posted by:
Admin
Tags:
Asbestos, Awareness, Exposure, Regulations, training
Posted date:
20-06-2022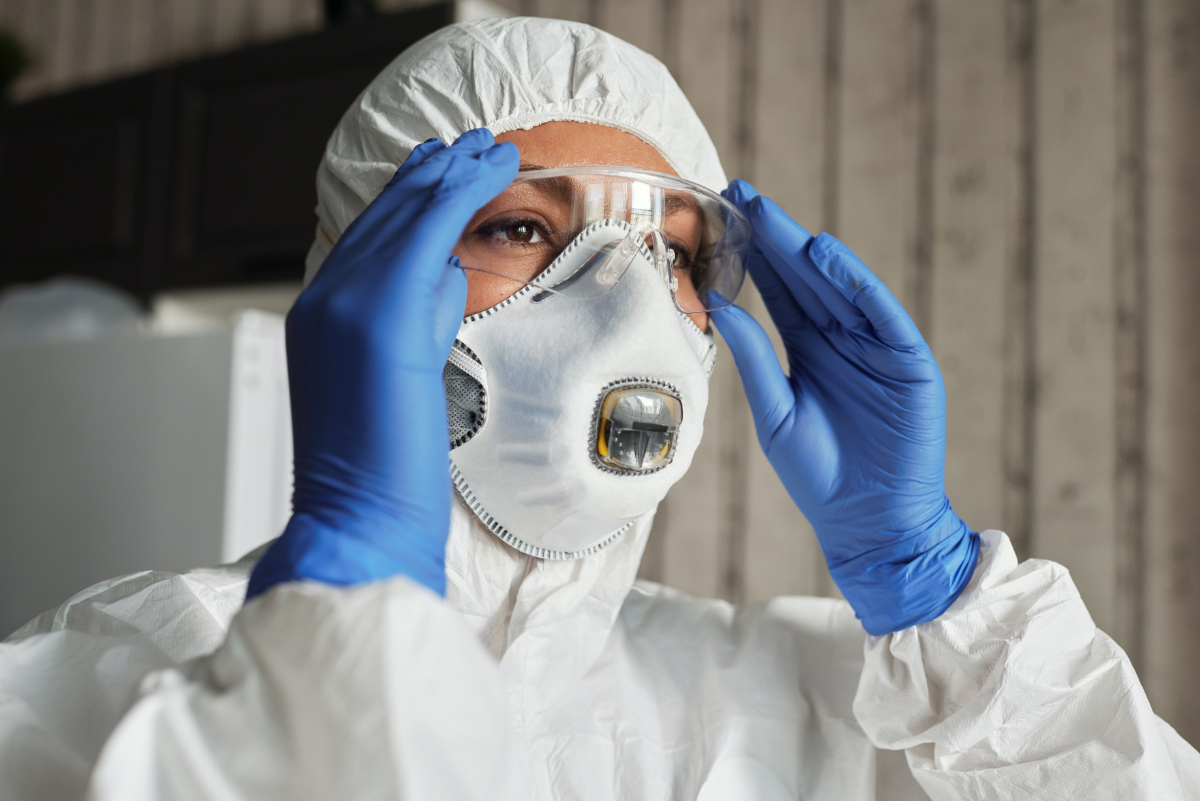 Do I need a certificate to show I have had asbestos training? Find out when you need an asbestos certificate and how long the certificate lasts.
How Long Does an Asbestos Certificate Last?
A person's training may not always be up to current, even if an asbestos certificate may not always have a formal expiration date. Since asbestos awareness training is widely acknowledged as necessary, accrediting programmes like CHAS mandate it.
It is crucial to keep in mind that this is not a prerequisite by law. It is possible to finish a formal awareness refresher training course to prevent having to start over every year. In order to aid people in retaining their understanding of asbestos awareness, refresher training should be made accessible as needed.
Asbestos is referred to be the silent killer. It was often used in construction materials up to the UK's final, complete asbestos ban in 1999. However, it still hides in buildings that were constructed or remodelled prior to the prohibition.
Asbestos that has been disturbed might be hazardous as well. Most asbestos awareness certifications expire after a year. This is in accordance with the law that requires workers who require licences and those who do not receive refresher training to do it at least once a year.
The HSE recommends that a refresher course be conducted as needed to assist ensure that knowledge of asbestos awareness is maintained. This is typically done once every 12 months, although the frequency may vary depending on the degree of possible exposure and the risk of exposure. Remember that asbestos awareness training is solely meant to assist personnel in avoiding tasks that may disturb asbestos or asbestos-containing materials.
The primary legislation pertaining to the prevention and control of exposure to asbestos is the Control of Asbestos Regulations of 2012. The duty holders who are in charge of following the Regulations fall into two categories.
The Regulations are first of all applicable to anybody who is in charge of the upkeep and repairs of non-domestic properties, such as buildings and other structures and the areas around them. The same rules apply to people who are in charge of buildings or specific portions of structures, whether or not they are under contract.
Employers are also regarded as duty holders who are subject to legal responsibilities under the Regulations if they supervise any work that may expose their employees to asbestos. Employers must conduct a risk assessment that describes the procedures needed to control asbestos exposure and determine the presence of asbestos. Before beginning any asbestos-related work, such as building maintenance, a documented plan of work must be created.
Who Is Responsible For Asbestos Safety?

How Often Should Asbestos Awareness Training be Done?
The Control of Asbestos Regulations 2012 do not specifically say how frequently asbestos awareness training must be performed, however, they do state that it must be done on a regular basis. This is usually understood to suggest that asbestos training should be given every year in order to update a worker's knowledge and ensure that it is currently given the risks connected with asbestos.
From a health and safety perspective, the significance of asbestos awareness training for employees cannot be emphasised. Asbestos exposure to airborne asbestos fibres has historically been the main contributing factor to workplace deaths in the UK. An estimated 5,000 deaths in the UK each year are attributed to prior exposure.
Negative health effects from asbestos exposure might take time to manifest. Typically, an asbestos-related disease, such as lung cancer, shows up 10 to 40 years after the initial fibre exposure. Employees could not become aware of the damage asbestos fibres are doing to their health until it's too late as a result.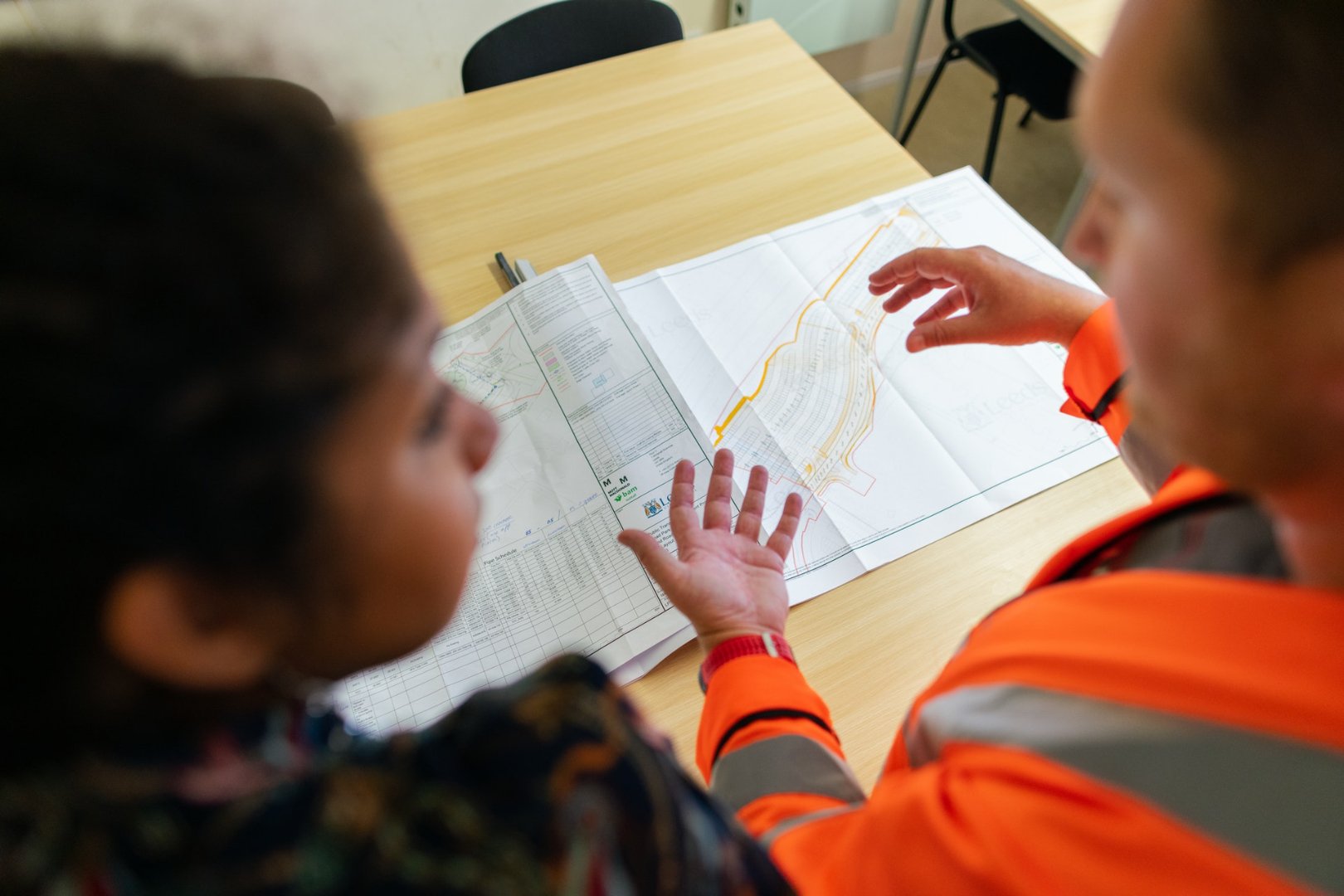 Since it increases their understanding of the substantial risks that asbestos poses, workers benefit from asbestos awareness training. It describes the knowledge and skills needed to work safely to avoid disturbing asbestos and how to address any asbestos-related incidents that may develop.
You will find it simpler to safeguard others as well as oneself from asbestos exposure as a result. The asbestos issue is that these fibres can very easily be cast into the air if the product is disturbed or broken, or indeed during the mining and production process.
These fibres are extremely dangerous when inhaled and can contribute to several severe health implications including tumours, lung cancer, warts on the skin and pleural plaque and thickening. In many cases, scarring of the lungs can occur, which is a long-term issue that increases a person's risk of heart failure.
More than 100,000 people worldwide die each year from occupational exposure to asbestos according to research, with upper estimates closer to a quarter of a million, and the number in the UK is around 5,000. While the number is falling, this is still a significant figure, and more work still needs to be done in raising awareness about the dangers of asbestos and reducing the risk of it becoming a problem where it's still used.
Companies who need more information about the risks of asbestos as well as their duties when it comes to managing it should consult the HSE. The asbestos awareness course meets the HSE's guidelines on the most basic level of asbestos training and is ideal for those who might work around asbestos in the course of their work, which includes particularly those in the construction industry, as well as those that work on home renovations, gas fitters, fire alarm fitters, telecoms engineers, painters and decorators, and more.
What is Asbestos Awareness Training?
Up to the year 2000, floor tiles, ceiling tiles, pipe insulation, and cement products all included the very hazardous mineral known as asbestos. Due to the risks involved with asbestos, it has its own set of regulations, the Control of Asbestos Regulations of 2012.
These rules, among other things, require training for anybody who could be exposed to asbestos fibres at work. Asbestos awareness training is the least sophisticated asbestos training a person may receive. It is designed to provide people with the information they need to identify and avoid asbestos while at work, not to certify them to handle asbestos-containing materials (ACMs) or perform risk assessments.
Asbestos, a naturally occurring mineral, has historically been utilised in construction materials to increase insulation and fire protection. However, asbestos usage was completely prohibited in the United Kingdom in 1999 because of major health concerns. According to the Health and Safety Executive (HSE), asbestos kills more than 5,000 individuals each year. Asbestos-related disorders can cause mesothelioma, lung cancer, and other non-malignant illnesses, although they often take years to manifest.
To protect your health and the health of others around you, you must understand where you could come into contact with asbestos. It is also critical that you understand what to do if you come into contact with asbestos.
This is an option for many vocations, including construction workers and landlords. It is recommended that anybody who could come into contact with asbestos while carrying out their duties receive asbestos awareness training; however, handling or removing asbestos is not required.
They might still be in danger even if they do not work with asbestos-containing materials. In this basic asbestos training session, participants will learn about the dangers of asbestos and how to avoid disturbing it. It gives pupils the knowledge and skills necessary to protect both themselves and others against asbestos exposure. To help professionals develop the requisite level of knowledge, the HSE notifies them of the regulatory requirements for asbestos training materials.
The Control of Asbestos Regulations 2012 established Regulation 10 as a legal requirement for the required level of asbestos training. This guideline states that every employer is responsible for ensuring that employees are properly informed, trained, and instructed when they may be exposed to asbestos or if they are in control of such staff.
This will ensure that employees can execute their responsibilities safely and effectively. Employers are legally obligated to take into account the type of asbestos training that is suitable for their staff to comply with the requirement to provide adequate training.
Guidelines on what businesses should do when it comes to spreading knowledge about asbestos are periodically published by the HSE, other governmental agencies, and trade authorities. However, many personnel in the sector are still unaware of the scale of asbestos use before the turn of the century or the harm it may inflict.
Similar to this, UK residents may not be aware that while performing any type of DIY work within their home's walls, ceilings, or loft area, they run the risk of coming into contact with asbestos; this problem must be acknowledged. Asbestos fibres are constantly posing serious health risks, and devastating consequences, if it's not dealt with using the proper care and training; therefore, asbestos training is essential when dealing with areas of construction or demolition.

How Much Does Asbestos Awareness Training Cost?
The prices that training companies charge range greatly when it comes to efficient asbestos training. However, the HSE supports online learning as a productive and economical way to conduct asbestos awareness training. Online learning, usually referred to as e-learning, is growing in popularity as a means of delivering asbestos awareness training.
HSE acknowledges the use of e-learning as a feasible delivery medium for asbestos awareness training, among other things, if it meets the criteria of Regulation 10 of the Control of Asbestos Regulations 2012 and the associated Approved Code of Practice L143 Managing and working with asbestos.
The course's price is £600.00 plus VAT, however, due to package deals, volume discounts, charity discounts, member discounts for social enterprises, and discounts for returning customers who take refresher courses every year, it is commonly taken for much less. After getting asbestos awareness training, it's probable that you'll start to worry about discovering and identifying asbestos.
If you are a duty holder who owns or occupies commercial properties (such as shops, offices, or industrial units), you may be in charge of maintenance and repair work in your own home. In either case, you must check to see if any asbestos-containing materials are present and how well they are maintained. Keeping an eye out for any signs of asbestos can help people identify and remove their issues quickly and effectively.
---
Are you looking for asbestos training in Aberdeen and Aberdeenshire? For any extra information regarding asbestos training, you can follow the links below to find out more: